As much as we like the Xbox Series S as a cheap but powerful all-digital entry point into the Xbox console ecosystem, the machine's 500 GB of onboard storage can seem paltry when downloading and installing today's massive games. And while we like how the system's high-speed storage reduces load times, it also means expanding that storage can be expensive.
That's all preamble for today's announcement of the Carbon Black Xbox Series S, a version of the console with a full 1 TB of storage and a $349.99 MSRP. That's about $30 less than you would pay for the standard, 512 GB Xbox Series S and an additional 512 GB expansion card these days.
Aside from that storage capacity, the Carbon Black console, which will launch worldwide on Sept. 1, features the same hardware power as the original Series S. On the outside, though, the low-end console now comes in a brushed black finish like its larger Series X cousin. The design evolution brings to mind the Xbox 360 era, where the white launch consoles were eventually supplemented with a shiny black redesign and more storage years after launch.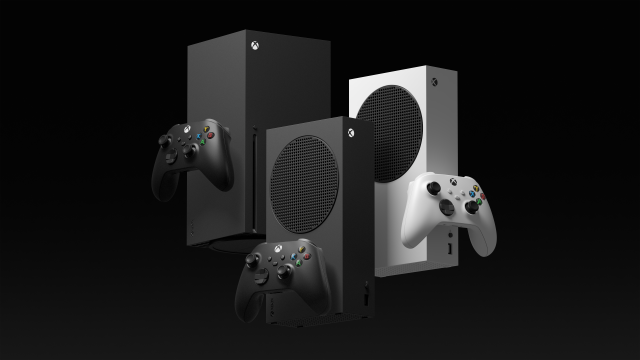 At a roundtable discussion this weekend, Microsoft Head of Xbox Phil Spencer said the company recognizes that "for some people around the planet $500 is too much for a console" and that the price point for the Series S could bring more people into the console ecosystem. At the same time, he said the company has heard a lot of feedback on the limits of the 512 GB storage capacity and the expense of expanding it.
Despite an increased focus on PC games in recent years, Spencer also said that Microsoft "remains committed to that [console] style of play and the pillar that is for our brand."