There are some feelings you just can't re-create. And to IBM Selectric loyalists, neither beam spring keyboards nor buckling spring designs nor a modern mechanical keyboard can replicate the distinct feel driven by that legendary type ball. In the '60s and '70s, the Selectric was an office staple, but the growth of PCs and daisy wheels forced the machine into retirement by 1986. That hasn't stopped people from buying, restoring, and selling Selectrics, though. The problem is, IBM stopped making the single printing element that makes those typewriters so special. You can find the type balls online, (including options claiming to be used and never used) and at stores carrying old electronic components. But you'd save time and resources if you could make your own. It took years for someone to find a way to make the Selectric golf ball 3D-printable, but now someone claims they have.
A tinkerer named Sam Ettinger recently shared his Selectric type ball 3D-printing project on Hackaday and Github and shared the files on Printables, as reported by Hackaday. But beware: These finalized versions haven't been tested or printed by their creator. Earlier this month, Ettinger shared a video on Mastodon of the prior version in action, admitting that some letters weren't usable.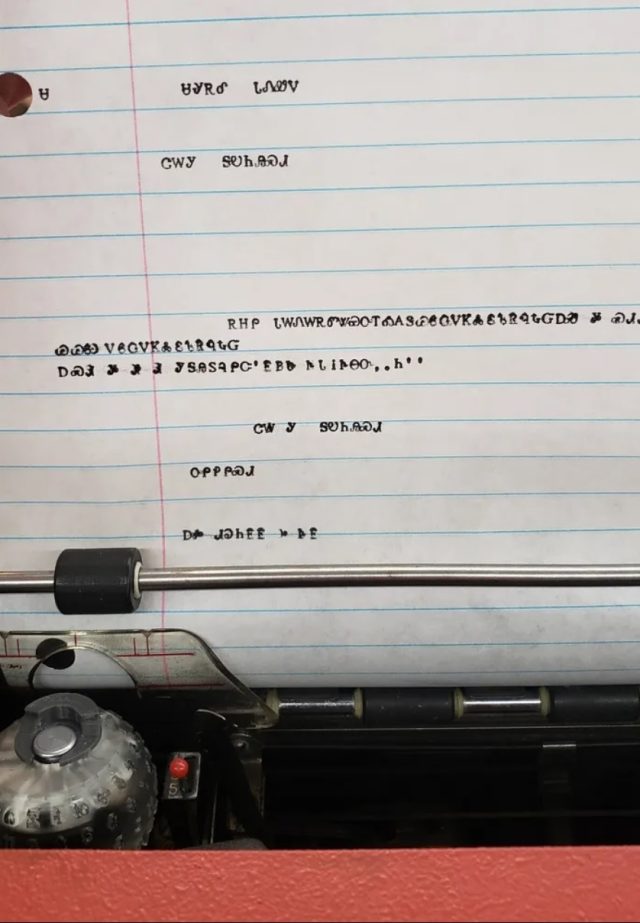 The new models are reportedly 0.2 mm shorter to address this and adjust the letter rotation, since it was "90 degrees off." Because of this, we can't verify how successful these models would be in real use.
Comic Sans and more
Besides eliminating jammed keys by moving from old-school typewriters' type bars, one of Selectric typewriters' niftiest features was the ability to swap out golf balls and change the typewriters' typefaces and languages, from international languages to the APL programming language and scientific notation (if you need more help understanding why people are still hooked on Selectrics, this YouTube video from keyboard enthusiast Chyrosran22 may help).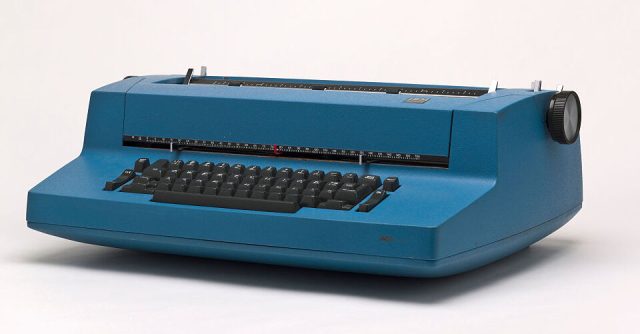 Ettinger's type balls follow this same spirit by offering Comic Sans (drawing from Jesse England's 2014 Comic Sans typewriter), as well as Windows' Tifinagh keyboard layout in the Ebrima typeface and Windows' Cherokee Nation keyboard layout in the Digohweli typeface. Each ball requires a "bent wire," the Printables pages say, or Selectric ball clip, for which designs are also available via Printables, in order to work.
Building on earlier work
Ettinger thinks these DIY golf balls improve on earlier attempts, attributing thanks to the work of Steve Malikoff, which made an ambitious, but flawed, DIY-type ball using OpenSCAD. In 2020, Malikoff detailed efforts to 3D-print his type ball with an FDM printer but struggled to make sharp edges on plastic instead of metal, like the original IBM golf balls use.
Ettinger, turning to the powers of a resin printer, said he changed "most" of Malikoff's type ball dimensions and how the characters are generated for the automated process. As noted by Hackaday, a 3D-printed ball doesn't have the durability of metal balls. But beggars can't be choosers.
With its advanced capabilities, from mistake correction to introducing magnetic recording technology (hello, early electronic word processing!), you can't have a true conversation about how we got to modern computing input without nodding to the Selectric. Those dedicated to the legend may now have a new way to keep their machines alive—or at least handy work to build upon.
We look forward to seeing someone print out and test Ettinger's models to confirm if they do IBM's machines justice. Even better, people could use Ettinger's work to create more options for DIY balls, from additional typefaces to more languages and perhaps even better designs. Long live the golf ball.