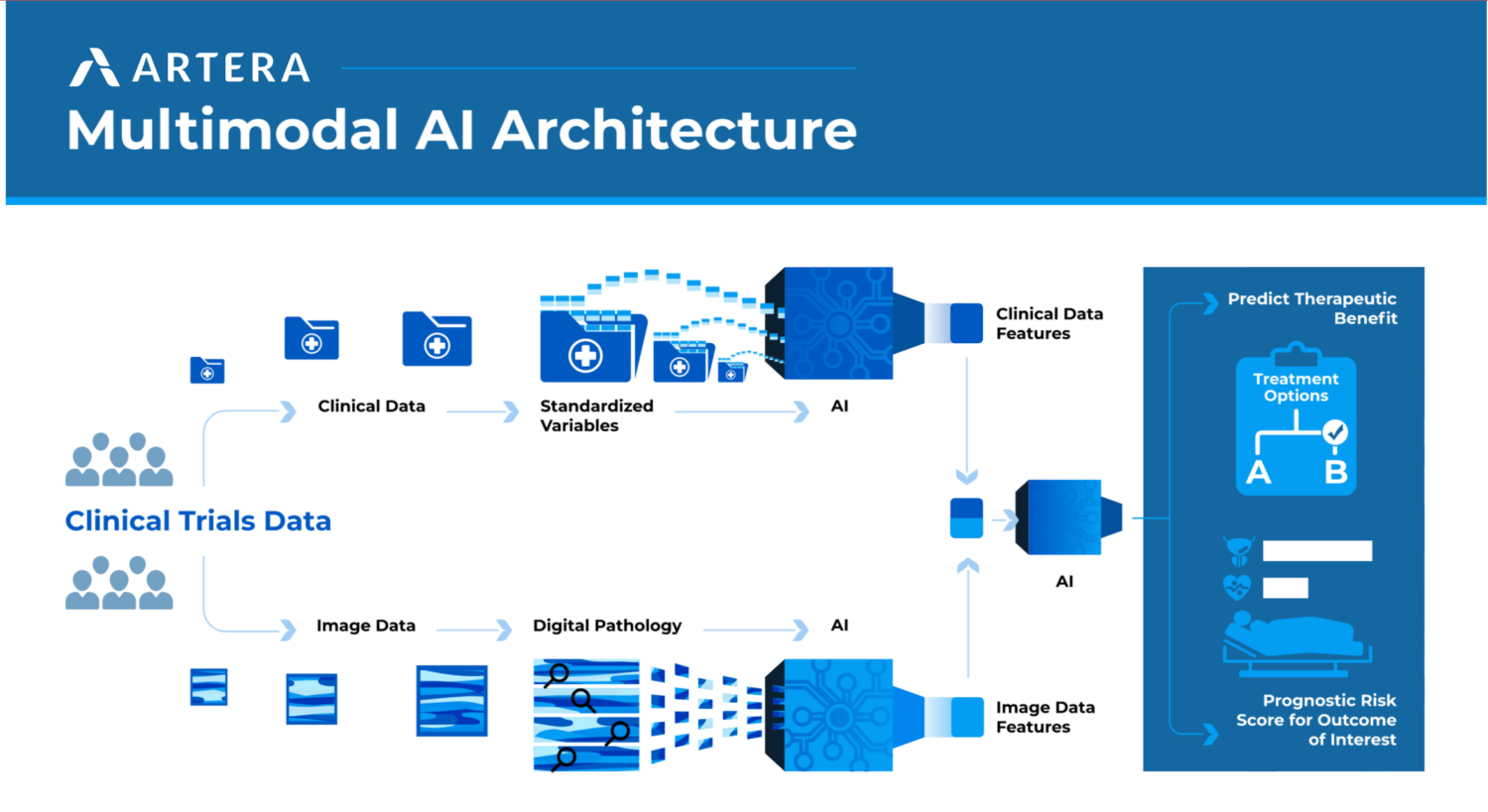 What You Should Know:
– Artera, the developer of multimodal artificial intelligence-based predictive and prognostic cancer tests, launches publicly today with $90M in funding.
– The investment comes from a syndicate of prominent tech and healthcare investors, comprised of seven institutions (Coatue, Johnson & Johnson, Koch Disruptive Technologies, Walden Catalyst Ventures, TIME Ventures, Breyer Capital, The Factory) and 11 angel investors (Marc Benioff, Jim Breyer, Lip-Bu Tan, Chris Re, Andy Jacques, Amarjit Gill, Jeff Dean, Steve Blank, Dennis Wong, Clarence So, Michael Driscoll).
Funding to Support Distribution of Artera's Flagship Test in Prostate Cancer
Artera's flagship test is the ArteraAI Prostate Test, the first test to predict therapy benefit in localized prostate cancer. The investment will help distribute this test in the U.S. and internationally. The company also plans to use the funding to invest in the development of tests to support therapy personalization in other cancers.
"The American Cancer Society estimates that more than 288,000 new cases of prostate cancer will arise in 2023, with more than 34,000 deaths. AI has given clinicians and patients a powerful weapon in the fight against this disease," said Andre Esteva, co-founder and CEO of Artera. "Clinicians can now leverage Artera's unique test to prognosticate patient  outcomes and personalize treatment decisions."
This announcement comes on the heels of Artera's recently released, positive data at ASCO GU 2023, highlighting that the prognostic biomarker was validated across six phase III randomized trials. The study further demonstrated the ability of Artera's multimodal artificial intelligence prognostic biomarker to help enable personalized, shared decision-making for patients and clinicians.