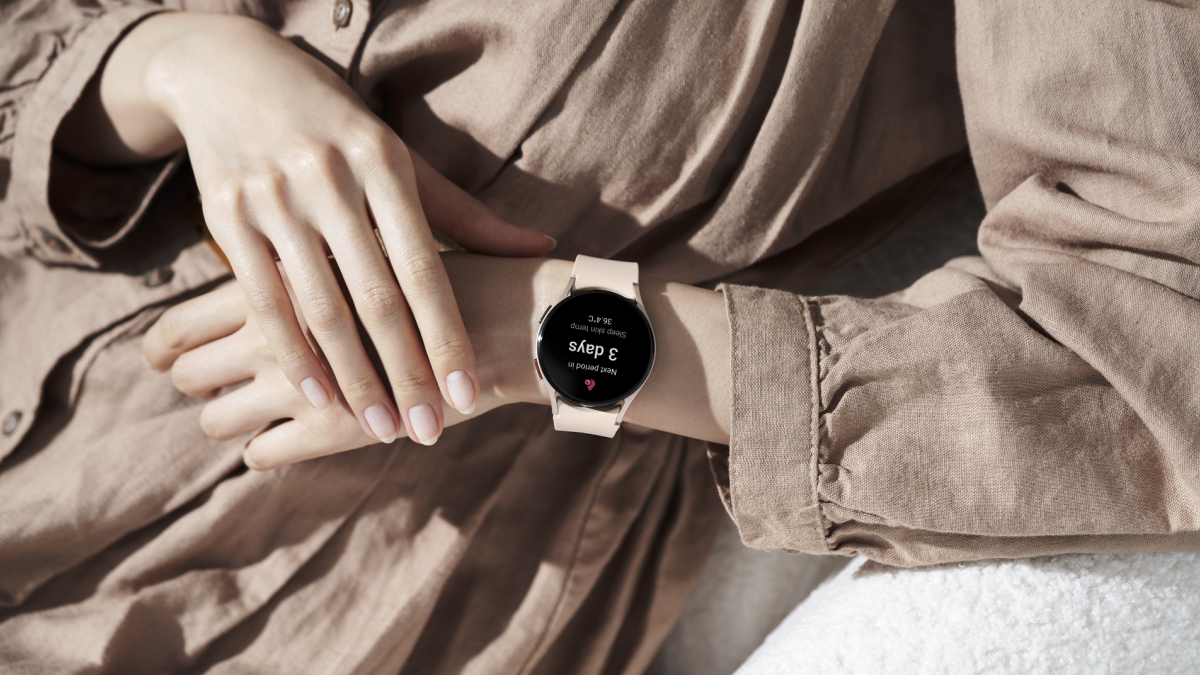 What You Should Know:
– Samsung Galaxy Watch5 users will soon be able to access temperature-based menstrual cycle tracking through the Cycle Tracking feature. This new capability was developed in partnership with Natural Cycles, a women's health company and app maker, and marks the first time Natural Cycles' algorithm has been adapted for a smartwatch.
– The partnership combines Natural Cycles' fertility technology with Samsung's BioActive Sensor to give users more detailed insights into their menstrual cycle by tracking temperature changes and other key indicators to determine each user's unique fertility status.
Cycle Tracking Feature
The Cycle Tracking feature has also been registered with the Food and Drug Administration (FDA) and complies with CE Marking requirements. The proprietary algorithm uses body temperature and other key fertility indicators to determine each user's unique fertility status. Natural Cycles leverages its technology and algorithm to power the Cycle Tracking feature available on the Samsung Health app with the Galaxy Watch5 series.
Leveraging Samsung's BioActive Sensor, the new infrared temperature sensor enables users to get a more detailed overview by tracking skin temperature changes as well as their menstrual cycle. The temperature sensor uses infrared technology for more accurate readings, even if there is a temperature change in their surroundings or they move while sleeping. With all data encrypted and stored on the user's device itself, it give users more control of their health data and better peace of mind.
"As a company that's grounded in science and technology, we are excited to partner with Samsung to deliver a premium experience that pushes women's health forward," said Dr. Raoul Scherwitzl, co-founder and co-CEO of Natural Cycles. "The Natural Cycles app has helped millions of women around the world take control of their fertility and this partnership will allow Samsung to leverage our fertility technology to offer temperature-based cycle tracking through a smartwatch for the first time."