Tracy Curley, CFO and interim CEO at iSpecimen
Focusing on the macroeconomic environment, which remains impacted by the lingering COVID-19 pandemic, there continues to be uncertainty about the strength of the global, Asia Pacific, UK and US economies. High-interest rates and a potential recession remain a concern for all market participants. At ISPC, we are closely monitoring the pace of specimen transactions. We believe that this industry can be resilient through a continued economic downturn or recession, as well as any impacts from inflation.
Dr. Linda Marban, CEO at Capricor Therapeutics
For the first time in a long time, we are seeing the emergence of three new viral infections: RSV, the flu, and COVID – all of these viral syndromes that were sitting dormant while the world was locked down for COVID-19. Given this triple threat, I think that we will begin to see the industry addressing how we are going to manage infectious diseases moving forward. For a while, things were focused solely on COVID.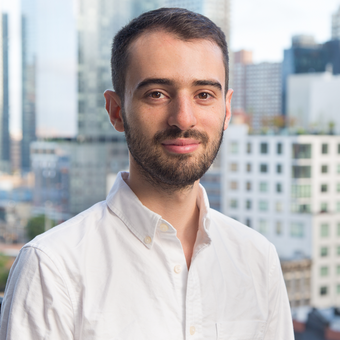 Ariel Katz, CEO & Co-Founder at H1
Drug approvals and development will hinge on diversity. The FDA and other governing bodies will increasingly hold pharma companies accountable for diversity in clinical trials. In doing so, we'll see more and more drugs rejected – not because of efficacy issues, but because diverse patient populations and providers are not being considered or recruited. We've already seen this with Eli Lilly and Biogen, and there will be more. This will cost pharma companies millions of dollars in wasted clinical trial costs, to the tune of an average of $1M per day for three years. But it's extremely necessary and overdue. For progress to take place, companies will need to be held accountable for real, substantial changes to their clinical trial processes.
Dr. Mike Montalto, Chief Scientific Officer at Path AI
During clinical trials, it's essential to be able to gather as much accurate data related to the patient and to candidate drug's effect following treatment, such that important decisions can be made as early as possible in the clinical drug development process. Do they have the right patients enrolled who are most likely to respond? Can they see changes locally in the tumor microenvironment that indicate the drug is having a biology effect? Is the drug effect meaningful beyond the measurement noise of endpoint analysis? AI-powered pathology holds the key to answering those and other questions and will be a "must have" data platform for generating entirely new insights from patient samples so drug developers can have confidence they have selected the right patients and can assess sooner whether a drug works. This will accelerate drug development and help get the right therapies to the right patients at the right time, thus advancing precision medicine.
David Bleakman, President of Drug Discovery & Development at PsychoGenics
Necessary and opportunist types of pharma M&A – As many companies struggle to raise money in public markets, necessary M&A amongst weak players that temporarily delays the inevitable and opportunistic M&A where the strong capitalize on distress to pick up assets cheaply.
Marie Lamont, Global RWE Data Strategy, Access & Enablement at IQVIA and General Manager at Inteliquet
While decentralized trials are opening the doors for broader patient populations to be involved in research, there is still room for improvement to reach all groups. Many research studies are focused on academic centers, thus we need to expand to offer more trials into other care settings to ensure better diversification. In the coming years, and especially as AI and automation technologies streamline the trial processes for better efficiency, we will see researchers working with community healthcare centers and professionals to reach underrepresented populations.
Jane Myles, V.P. of Clinical Trial Innovation at Curebase
The future of decentralized clinical trials (DCTs) will become clearer as the industry evolves and as governing bodies clarify regulations around the globe. Furthermore, the release of ICH E6 will distill many aspects of data expectations and standards. And large scale commercial players like Walgreens, Walmart, and Best Buy entering the clinical landscape will quickly evolve how trials are conducted. At the same time, patients will continue to seek trial options with functions like online data entry, telehealth, and utilizing local providers. The complexity of the evolving modern trial landscape, combined with prioritizing patient needs, means that a one-size-fits-all approach is no longer possible.