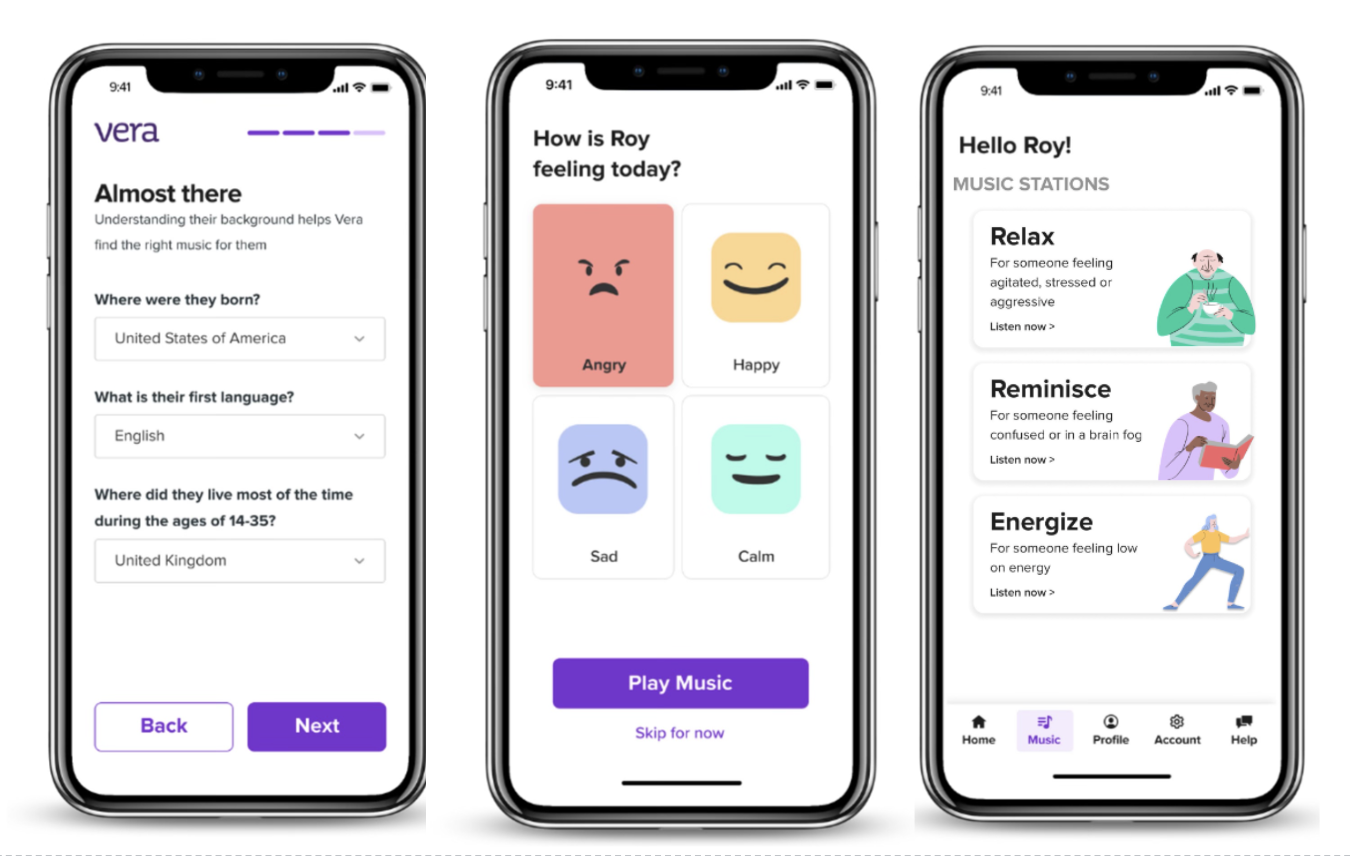 What You Should Know:
– Music Health Inc. announced that its music wellness app, Vera, is now available through Walgreens Find Care® to provide people living with different forms of dementia with convenient and affordable access to personalized music from their computers and smart devices.
– Vera is a new app that supports caregivers by offering the person in their care a custom-made "soundtrack of their lives" that can trigger long-lost memories which may temporarily improve cognitive function, motor function, mood and sleep, while reducing agitation, aggression and other negative symptoms of dementia.
Why It Matters
Using AI technology, Vera discovers the soundtrack of someone's life by combining information about their cultural background (such as where they grew up, their age and first language), with details about their music taste, such as a few favorite artists and genres. A recent study published in Alzheimer Disease and Associated Disorders found that using music therapy helped improve social engagement among people with dementia and their caregivers. The intervention also lowered caregiver distress.
Partnership Details
Through a strategic, industry-first agreement, Vera users are able to access the entire catalog of Universal Music Group (UMG), the world's leading music-based entertainment company, to develop personalized music stations specifically designed to improve the lives of people living with dementia.
"We've built Vera to know and find the music that means the most and has the biggest impact for each person living with dementia. It acts as a music detective that re-discovers songs they used to love a long time ago but may have forgotten about, which their caregivers may have never heard of, and their families may not even know of," said Music Health Co-founder, Stephen Hunt.