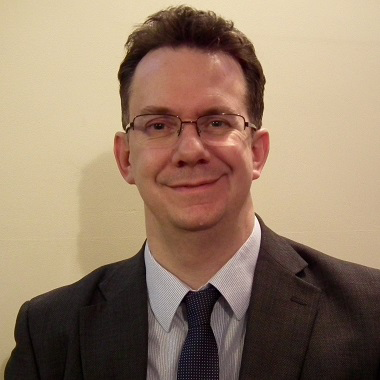 Life science organizations field a wide range of requests for medical information from the healthcare providers and patients they serve. Addressing these inquiries is important from numerous perspectives, from customer support and pharmacovigilance to post-market surveillance, medication adherence and patient outcomes. 
Global organizations face two related challenges in answering requests for medical information. For the sake of customer service, they must strive to answer these questions in a timely manner, regardless of who's making an inquiry or what time of day (or night) it is. For the sake of regulatory compliance, they must provide the appropriate type of information to whoever is asking, which can vary significantly based on where someone is located.
Combining the traditional medical information call center model with technology is a clear solution to this problem. However, today's life science organizations find themselves at a technology crossroads. Their traditional alternatives to live conversations (online text submission forms and first-generation chatbots) are increasingly disliked by customers who have greater expectations around ease of use and power of the solution. More advanced agents, using artificial intelligence (AI) and human-like natural language capabilities, are positioned to be a better alternative for these organizations.
The important – and complex – role of medical information 
Medical information teams play an increasingly important and strategic role in every life science organization. To make educated prescribing decisions, healthcare providers need as much medical and clinical information about a pharmaceutical product as possible. Medical Information is increasingly the go-to destination for such information. They may ask to see the clinical data that support the dosing regimen listed on the label in their country, or they may want additional clinical summaries or literature reviews. On the other hand, patients are restricted from seeing much of this information, which requires medical information teams to develop frequently asked question (FAQ) documents specifically detailing what patients are allowed to see.
The continual changes in expectations and requirements from healthcare providers, such as full 24/7/365 real-time access to medical information, need to be matched by a way for them to achieve this access such as streamlined certification of credentials to avoid multiple logins across multiple pharmaceutical manufacturers.  The essential aspect to recognize here is the change in behavior of such healthcare providers, who are now used to very rapid access to concise answers to their medical information inquiries.
Another wrinkle to the lack of standardization is the discrepancy in what information organizations make available to healthcare providers once they have verified themselves. A recent analysis of pharmaceutical websites in Europe found that for text-based question submission, medical information contact details, and summaries of product characteristics were widely available, but search options and chat functions were not. This makes it difficult for healthcare providers to readily access the evidence-based resources they need to make informed prescribing decisions for their patients.
Technology is a powerful enabler, but current approaches must be re-thought
Today, few healthcare providers can find exactly what they need on medical information websites. The European analysis cited above found that just 6% of healthcare providers' inquiries were answered through online channels. While the figure may be higher in the United States, as life science organizations based there are more likely to offer online services, the trend nonetheless points to a need to make information more readily available online, easier to navigate and, certainly, easier to consume. 
For most medical information organizations, this is a real challenge.  First, there is often a wide range of pharmaceutical product types to support, old and new. Second, the labels and clinical information of new products change frequently. Third, much of the content is in long form only and complex – it's not readily reduced to "simple" questions and responses.  And lastly, products have become increasingly specialized and personalized, and healthcare providers are also likely to have questions about patient eligibility based on symptoms, genetic markers, drug combinations, disease progression, and other factors. Because of the specificity of these questions, written documentation alone may not be enough to provide the detailed answers needed. 
In the past, healthcare providers would place a call to the medical information team, and a specialist would look up the answer during the call. With practicing physicians reluctant to take time away from patient care during traditional hours of operation, many tend to call at truly off-hours times. To provide this expected level of customer service, organizations would need to significantly boost staffing for a 24/7 human-only medical information call center – a model that is simply unsustainable both in terms of resourcing and cost.
Many of the technology solutions that organizations have attempted to implement unfortunately have not sufficiently addressed the problem, and if anything, healthcare provider digital behaviors and expectations have substantially leapfrogged solutions previously available. Forms for submitting questions are common but are no longer best practice in any other facet of our digital lives, and they still require a medical information specialist to review inquiries and respond to them. This results in a time lag between a question being asked and answered – a time during which healthcare providers may turn to another source while they wait, e.g. a competitor, or search engine, to provide a real-time answer to their questions.  This is something that causes an expected high level of concern for pharmaceutical companies since they would have no visibility of such healthcare provider inquiries.
Decision-tree or "simple" chatbots offer the option for a real-time, one-on-one-like conversation, but many organizations have found that both adoption and usage have been limited and results have been poor. This is especially marked by healthcare providers who most often know what they don't know, and simply want an answer to a question. Clicking through a decision-tree chatbot is neither a practical nor helpful means of getting to such information, and if anything, it's likely unable to do so with complex content, never mind highly-sought off-label content. 
The challenge is that, in the absence of powerful, helpful solutions, customers will continue to default to search engines, for example, and engage medical information only as a last resort, often through channels that are expensive, not available in real-time, and provide an average-at-best customer experience.
The benefits of leveraging an agent powered by conversational AI
Opportunistically, the broad adoption of conversational interfaces by customers combined with accelerating Natural Language Understanding (NLU) capabilities is driving the deployment of sophisticated AI agents in and out of Life Sciences.  These AI agents meet the crucial needs of delivering a superlative customer experience AND providing cost-effective scalability AND assuring compliance.  And when paired with their human counterparts, AI agents enable new business models to be rapidly and successfully implemented.
In fact, many Med Info organizations are redefining how AI can re-engineer processes and workflows to enable faster adaptability to customer needs, including seamless Human + AI integration.  Many medical information organizations are investing in AI technologies at unprecedented rates in order to continue to respond to growing demand for Med Info engagement – from both HCPs and patients – as well as rapidly shifting customer demand for digital-first, digital-fast engagement. This is already happening both locally and globally and is not a regional phenomenon.
Importantly, the adoption of proper, powerful AI agents also leads to transforming the role of our highly skilled human experts, workflows and capabilities versus simply digitizing existing processes. The reality is that AI engagement can be deeply personalized and customized based on the inquirer's profile and needs; AI engagement will be more cost-effective than scaling humans, particularly at global levels and in providing 24/7/365 coverage. AI engagement is already delivering expert-level conversations, whether on- or off-label, both timely and compliantly. The key here is that this is not a discussion of Humans versus AI. Rather it's how Humans + AI provide fast, always-on engagement, on a global scale. Let the technology do what the technology does best, i.e. simple, fast, repetitive tasks and automation. Let humans do what they do best, i.e. handling complex engagements, listening, and building relationships.  
Applying AI to unleash your team's full potential
Combining human medical information teams with conversational AI agents drives optimized use and enhanced retention of your valuable human resources, as well as meeting the ever-changing and growing demands and expectations of healthcare providers and patients to access information when they want, how they want.  Such a combined or 'hybrid' human/AI solution will enable pharmaceutical companies to truly unleash the potential of their medical information capabilities well into the future.
---
About Simon Johns
Simon Johns has over 24 years of experience supporting customer projects across all stages of drug development and the full product lifecycle.  As Director of Medical Information (MI) and Marketed Product Safety at IQVIA, he has been managing global MI projects focused on process optimization and technology enablement that drive enhanced efficiency and customer engagement. Simon is a member of the European DIA Medical Information and Communications Training Team, advising pharmaceutical companies on best industry practices, innovation and automation. He speaks regularly on topics ranging from implementing suitable technologies and innovations to optimize Medical Information to the benefits of integrating MI and pharmacovigilance to increase compliance and product value.
About Richard Marcil
Richard is a C-level executive with 20 years of building brands and businesses in startup and multinational organizations, both in North America and globally. Prior to conversationHEALTH, Richard led a North American strategy agency focused on brand innovation and digital transformation, working with companies like Salesforce and Alphabet. At heart, however, Richard is an industry insider.  He was a founding executive at Silicon Valley-based biotech companies and prior to that held a number of leadership roles across Johnson & Johnson businesses.